Overview - Corporate Profile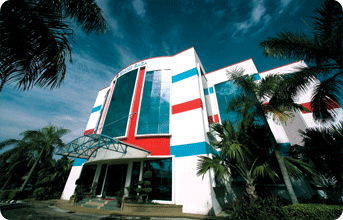 Grand Saga Sdn Bhd is the toll concessionaire of the Cheras-Kajang Highway entrusted by the Government to provide highway-related services to commuters and be the connecting gateway for the surrounding communities in Cheras and Kajang.
Incorporated on 26 July 1991 to provide Malaysian road users with highways and related services of the highest quality, we have since established ourselves as part of the country's industrial blueprint of the future.
Driven by excellence in execution, we undertook the design, construction, maintenance and operation of the privatized section of the Federal Route 1, namely the Cheras-Kajang Highway. Our successful endeavour has enabled road users to minimize their travel time to a mere 15 minutes on the four-lane dual carriageway.
On 19 September 1995, we signed a Concession Agreement with the Government, granting us a 30-year concession period on a build, operate and transfer (BOT) basis, for the 11.5 km Cheras-Kajang Highway.
Today, Grand Saga has an authorized and paid-up capital of RM50 million respectively.
Built on a foundation of reputation, integrity, dedication, expertise and quality, we aspire to be a nation-building partner and fulfil our role in achieving the development goals of the country.